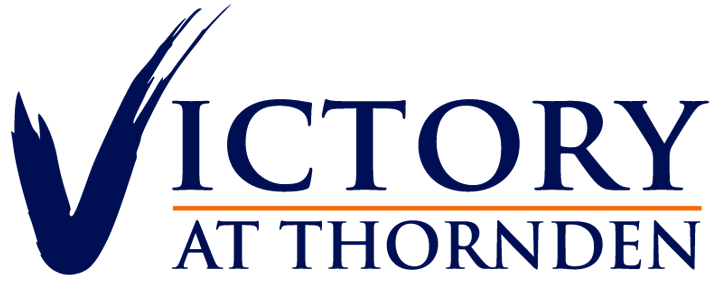 Victory At Thornden offers the Best SU Off Campus Student Housing in the area.
How far away is Victory at Thornden from Syracuse University?
Victory at Thornden has properties on Madison St, Comstock Ave, & Comstock Pl. All locations are about 0.4 miles from campus.
What does rent by bed mean and can I have my own bedroom?
Victory at Thornden rents by bed space. You may rent a private bedroom (shared kitchen, bathroom, & living space) or you may rent a full unit at the rental cost of all bedrooms combined.
What size are the beds?
XL Full
Do you find the roommates for me?
We can assist in finding roommates and suitemates for you. We will do our best to find a good match and will coordinate communication between all parties.
My friend and I want to room together. Is that ok?
Of course! Each resident will have their own lease with a letter attached to the bedspace. Additionally, if you have all your roommates already, you can rent out the full unit but everyone would have to sign at the same time.
What is my friend is not available to sign their lease right now?
One person may sign for the entire unit or additional beds and then when your roommate is available to sign, they can relet the bedspace from the individual who signed. In these cases we are waiving relet fees. If the roommate does not end up signing, the person who signed for the additional bedspaces will be responsible for payment on these bedspaces.
What if my roommate and I don't get along?
We expect to be 100% occupied each year; thus, leaving little room for transferring units. We try our best to match roommates and most times it works, but there will be some that doesn't. We encourage all to communicate, be respectful and work towards a common ground. There will not be much room for moving roommates around. In very rare circumstances there may be an opportunity of moving units and that will be determined dependent on availability.
What is the Community Fee?
To assist with a smooth living experience we have established a fee that, among other things, allows Cable, WiFi and all other utilities to be charged to the landlord releasing residents from the hassle and responsibility. This fee is a flat $50.00 per resident.
What is the Utility Fee?
To assist with a smooth living experience we have established a fee that, among other things, allows WiFi and all other utilities to be charged to the landlord releasing residents from the hassle and responsibility. This fee is a flat $60.00 per resident.
Can I get my own Renter's Insurance with Liability? If so, what do I need to do?
Each resident must have Renter's Insurance with Liability. Renter's insurance is available through your Victory resident account, for a small monthly fee. This does NOT include personal property and we encourage you to obtain that on your own. If you choose to get your own Renter's Insurance with Liability, it must have $100,000 liability with the building property listed Victory at Syracuse and the management company Asset Living listed as a third party. Proof of renter's insurance must be emailed to Property Manager to remove the provided Renter's Insurance.
How much is parking?
TBD
What furnishings are included?
Living room: one sofa, one coffee table, one accent chair, one side table, one entertainment stand, one flatscreen TV
Dining room: 1 – 3 bedroom apartments – one 2-person dining set, 4 – 7 bedroom apartments, one 4-person dining set,
Bedrooms: one full size XL bed, one bed frames, two dressers, one nightstands, one desks and desk chair.

What other furnishings should I bring?
Shower curtains and liners, floor lamps and desk lamps for bedrooms, trash cans and anything else you'd like to bring!

Is the kitchen stocked?
No. You will need to provide your own food and cooking/dining supplies.
Is there laundry?
Yes laundry rooms are conveniently located near apartments. Private homes have an in home washer and dryer.
How can I pay my rent?
Online portal payments provide a quick, automatic and easy way to pay your rent and fees monthly. If you prefer to pay by check, money order or cashier's check, there is a drop box, located at the leasing office for easy drop.
Will I get the exact unit I see on my visit?
Because we are at 100% occupancy, we will be able to show you a couple different units during your visit, but it may not specifically be the unit you'll be living in during the year. We can send you a listing of floor plans; however, due to the nature of renting by bed space and dependent on rates of specific units and matching roommates et al, we may not be able to show you the exact unit in which you'll be assigned. However you may absolutely request a specific unit and if we can accommodate, we will.
How long is the lease?
All leases are 12 months without exception. Reletting is available, see office for details.
Do I need to move out at the end of the school year?
Due to the property undergoing renovations we are not able to offer renewals for leases ending in Spring of 2023. We have many options available for residents who would like to transfer to one of our newly renovated apartments.
Are leases for families with children available?
Yes. The property's policy is included here for family occupants with a child(ren) under the age of eighteen (18) who is domiciled with (i) at least one parent, legal guardian, or another person having legal custody of the child under the age of eighteen, or (ii) the designee of such parent or other person having such custody, with written permission of such parent or other person. For family households with children, all household members age eighteen (18) or older must: (A) complete an application, and (B) sign the lease as a Resident. For family households with children under the age of eighteen (18), at least two (2) people will be permitted to occupy a single bedroom. If a family household with children under the age of eighteen (18) requires additional occupancy per bedroom, additional occupants may be allowed on a case-by-case basis based on factors including, but not limited to, the size of the bedroom(s) and unit, age of the children, configuration of the unit, any physical limitations of the property, and local occupancy codes. If the child occupant reaches eighteen (18) years of age during the term of the lease, the lease will be allowed to complete its term, but renewal will only be offered in compliance with the occupancy policy as stated. Child occupants who are under twenty-four (24) months at the time the lease is signed will not be counted under the occupancy policy for purposes of maximum occupancy but will be counted for subsequent leases if they reach the age of twenty-four (24) months during the term of the lease. The Landlord has the right to lease any empty bedroom(s). Families should contact the office directly regarding the application for family households, as this process varies from individual leasing and the required forms are not all available electronically.
What if I don't have a Guarantor?
No Guarantor? No Problem, Victory At Syracuse offers Leap as an option! Leap is a quick and easy process that fills in for a guarantor or parent co-signer. Leap's application is free online and takes around 5 minutes to complete. You will get a conditional decision within 30 minutes during normal business hours. Click here to apply or contact the office for more information.
More About SU Off Campus Student Housing